Known as football outside the US, the sport of soccer is arguably the most widely-played sport in the world. Many schools in the US have soccer teams, and it is a popular club sport for youth, adults and seniors. The USA Deaf Soccer Association (USDSA) hosts tryouts and selects players to represent the USADSF in international tournaments.
The USA unveiled its first national deaf soccer team at the 1965 Deaflympics. Despite being the underdog compared to football powerhouses from European and Latin American countries, USA's teams have held their own. The women have brought home the gold every year since the first time they appeared in the Games in 2005.
USADSA Brochure [download]
News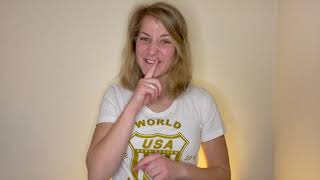 04 Mar 2021
Mia White, shares how she is staying ahead of the game when it comes to training during the pandemic. Training outdoors in Rochester, NY weather has its challenges as well! However, White is determined to win the gold!